Tech
SEO basics: get this right for success
Master these 4 simple things before you invest money on expensive SEO gurus!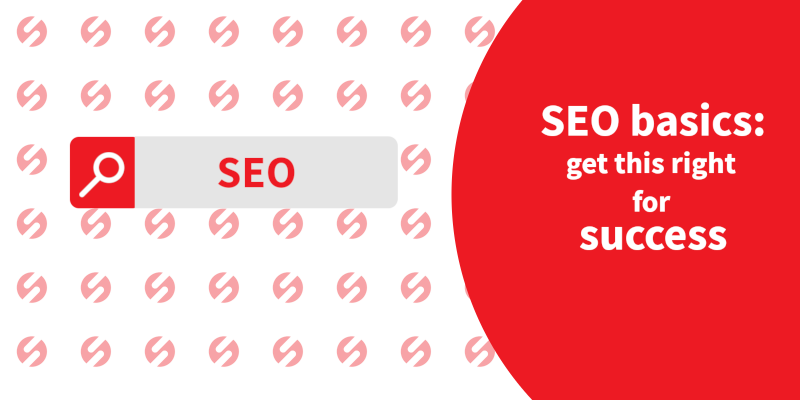 29 March 2019
Today we look at an integral part of every digital marketing effort: Search Engine Optimization or in short "SEO". SEO is the art of fine tuning your position for relevant search queries, or "keywords", in the organic search results of Google and co.
Do I need SEO?
Simple answer, yes! Basically every website should deploy SEO methods, to varying degrees. As long as you have any kind of content on your website that you want users to find, whether it is information, products or services, you should try to show your best side to Google and friends.
With good positions in organic search results, the so called "ranking", you unlock immense value from visitors being redirect to your page. Now while you don't have to pay the search engine when people find your website through them, that unfortunately does not make those visitors free.
In fact SEO is one of the most expensive, often severely overpaid, and in-transparent services in digital marketing. Due to the secret nature of how search engine algorithms determine who gets the top spots, SEO is based on little confirmed best practices and lots of guesswork.
Do I need to hire a pro for results?
Unfortunately yes. SEO is not only highly complicated, but it is also a full time job to say the least. If you really want to take organic search growth serious and you are not an expert yourself, then yes you should look for talented freelancers or experienced agencies in the field.
However there are some basic actions you usually can take on your own, it does not cost money and sets you up for the best results without a professional on your side, as well as building the foundation on which an agency can later leverage upon.
So what can I do?
Every website operator can follow a few simple, yet effective strategies, that help search engines to work with and on your side, as well as get a better understanding of what results you are getting from those engines.
Use defined structures to help search engines understand your page better. That means for example add a meta description, which provides a text snippet as an intro to the content of your page. Other quick actions that you can do on your page are:
Set a canonical URl for every page, this can help avoiding duplicated content where a search engine would find the same content on multiple pages and get confused which one is the original
Add a robots.txt file to your website. This allows you to tell search engines exactly which pages to look at and which should not show up in search results.
Maintain a XML sitemap for all pages on your website. This helps search engines to better understand the layout of your site and find all pages.
Use Google Analytics for free visitor reports. This is a completely free tool provided by Google, that tracks visitors on your page and provides an easy and powerful reporting on what your visitors do, where they are from, which pages are opened most and many other metrics.
Google Search Console is another great tool provided by Google to support websites. Once you register your page in the search console you will get access to reports of how many pages Google indexes for their search, how they perform for actual user search keywords, what position your page is in the result lists (aka your ranking) and many more features.
Some things to get even more use out of search console are:
Google will scan your website and report usability issues for example on mobile devices, do take them serious and fix any reported problem. Search engines will punish pages that do not work properly and most importantly your users deserve a functional website.
Submit your sitemap to search console, this will give you direct reports about any issues with the sitemap and show you the pages Google extracts from the sitemap and whether they are indexed to the search results.
In general websites are built to add value for users, and that is what search engines will reward you for. While there are many tricks to improve your standing with Google, first you have to get the basics right, for example great content and a fast loading page.
So before you put money on experts and agencies, commit to these simple and free actions to get a foundation set for your organic search efforts. Consider performing an audit on the steps from this article and other basic efforts to confirm you are good to move to the next step.
As always if you have any questions or want to know more about what our dedicated search team at esugo can do for your business don't hesitate to get in touch via the form below or an email to hello@esugo.my