Tech
MY future maker recap: Alibaba Cloud Summit KL 2019
The first 2019 cloud summit in Kuala Lumpur by Alibaba ended with amazing new tech, partnerships and opportunities.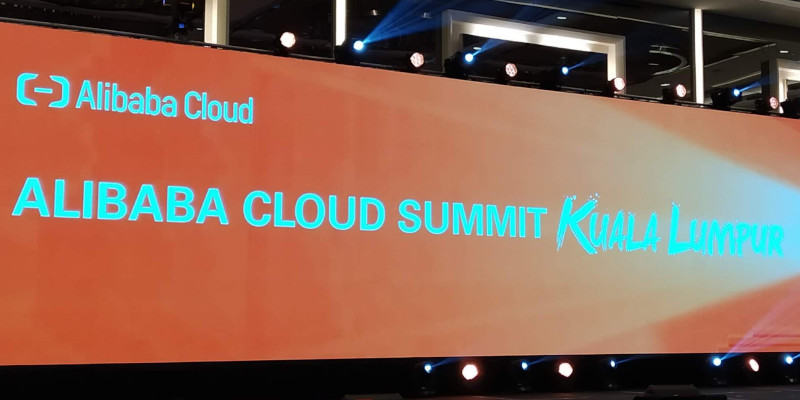 On 31st July Alibaba Cloud concluded the month with the first ever cloud summit in Kuala Lumpur with the motto #MYFutureMaker. Throughout the day, several speakers showcased new product developments, local partnerships and products build on Alibaba Cloud during the in-house solutions expo.
Alibaba and Alibaba Cloud continue their commitment to the Malaysian tech scene as the only public cloud platform with a local data centre, with a special focus on banking and finance related deployments. 
During the summit Bank Muamalat announced their digital transformation for islamic banking with Alibaba Cloud, joining established partners like CIMB Bank, Permodalan Nasional Berhad and the Ant financial joint venture TnG digital.
As a long term partner agency our esugo team delegation to the summit was lead by CTO Benjamin Bromberg: "At esugo we are working with Alibaba cloud products every day. The first future maker summit was an amazing opportunity to meet clients, partners and the team of Alibaba cloud.
We are excited to leverage on this vast ecosystem and for the endless potential in the digital cloud space."
Cloud native database
But not only business cases were in the focus, speakers of Alibaba Cloud presented several new products and developments as well.
Database engines and data storage continues to be an important area in the industry. With general availability of PolarDB 2.0 Alibaba Cloud now offers customers access to a highly optimized, proprietary cloud native relational engine that powers several of the tech giants own ecommerce platforms.
Start leveraging the cloud now!
The strong traction of big data provides increased demand for data warehousing and data lake solutions, as well as analytics strategies. Moving existing data in a structure that allows to leverage these strategies is often tedious and requires significant manual effort.
The data transmission service allows customers a seamless migration from on-premise legacy systems to cloud based managed infrastructure. Over 80 database sources can be imported and transformed into a variety of managed open source and proprietary solutions in the cloud.
OSS compliance storage
While cloud storage has been an integral part of all major cloud platforms Alibaba Cloud now provides object storage service (OSS) buckets with certified SEC, CFTC and FINRA compliance, at no additional cost.
This enables customers from various industries to use OSS as a convenient and cheap long term archive storage with up to 7 years, following the permission directive of "write once, read many".
Other exciting announcements included the introduction of the Alibaba Cloud SaaS accelerator, allowing partners access to the existing Alibaba app ecosystem and millions of users and businesses.
At esugo we have long unlocked the potential of regional data centres for our clients through Alibaba Cloud and continue to design strategies to implement highly optimized cloud solutions on the daily.
If you want to know which of your very own business cases can profit from cloud integrations and workflows don't hesitate to get in touch with our tech experts via hello@esugo.my!
alibabacloud
kuala lumpur
summit
Malaysia
object storage
database
Share this article