Tech
Alpine.js: Minimalist framework
Meet the newest contender to replace jQuery!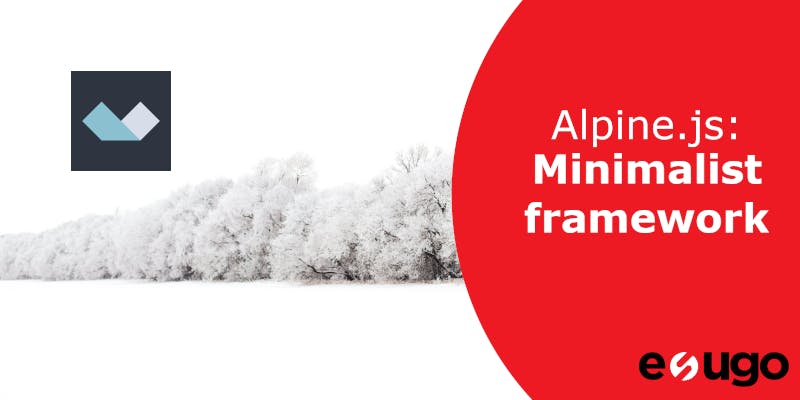 JavaScript frameworks for the web and server side are a dime a dozen and every day new contender join the ranks. While every library adds its own flavour many have overlapping scopes, making it hard for developers to choose the right tool for the job.
Simplicity is key
One feature that wins often in tech is simple, yet powerful tools that follow established patterns and let developers hit the ground running. One such framework that saw traction in the early days of the web was jQuery.
Loved for its ease of use and powerful functions it made JavaScript attractive at a time before recent upgrades, when the language was harder to navigate. It did so however by leveraging large chunks of code and often adding disproportional load to websites just to accomplish small effects or simple interactivity.
New concepts boast efficiency
In recent years modern JavaScript libraries like React and VueJS are often build on principles known as reactive and declarative, which supports a stronger connection between the DOM - the HTML code of a website - and the scripted code. While being highly efficient and allowing developers fast and convenient programming it often comes at the cost of compiling your code from the framework into final JavaScript and HTML that is readable by a browser.
Alpine.js set out to bring these improvements while mitigating any build steps requirements and successfully enables developers to use familiar syntax and get quick results without bloating up their applications. Its simple core set of directives let developers enjoy modern JavaScript without steep learning curve.
Inspired by component based frameworks and libraries, similar to what TailwindCSS does for CSS, Alpine.js is an interesting alternative for projects that require limited interactivity and effects to warrant a full blown modern framework or bloated "go-to" tools from old days like jQuery.
Our CTO Benjamin Bromberg here at esugo recently looked into some aspects of Alpine for a client project and shared his experience with a hands on demo application and about easy animation effects.