Tech
How to headless CMS: prismic.io
Headless CMS platforms are a growing industry trend and on track to replace traditional content management strategies.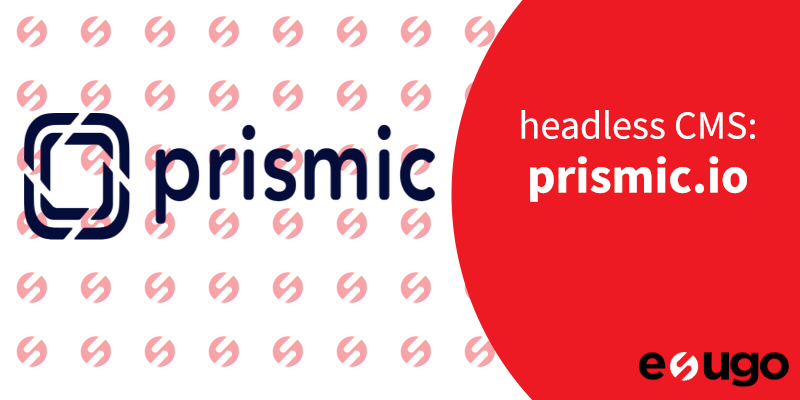 With the boom in agile workflows, that started in software development and has since taken hold of many other departments, especially in digital industries, a new kind of CMS platforms evolved.
Headless systems establish lean structures by separating the front-end of content presentation from the backend content crafting and database systems. You can read more about the way headless systems work in our summary article.
Prismic.io is one of the well known players in the headless market, operating off an easy and fair SaaS model, that provides a complete CMS solution. The platform is simple and intuitive to use and allows content writers and other non-tech staff to create, update, schedule and manage any kind of content publication.
What are content types?
Prismic, like many other headless CMS platforms, works with a content type based systems. A content type can be any form of specific content on your publication, for example a blog post or a newsletter could be each their individual content type.
The main benefit of this concept is that a singular or repeatable content type can be created once with a corresponding view on the actual website or app, and then an infinite number of instances of that content type can be created.
Following the example of a blog post there is a given structure and a range of elements that can be used in a post. This structure is what the content type implements and bundles together. A content writer then can craft and publish the actual content following this structure.
How to use a content repository?
A repository is a well known entity from software development that stores documents, code or online content, and adds features like version history and more.
In prismic a content repository is the internal database where every bit of content craftet in the writing room is being stored.
Content can be loaded from the repository via a modern and responsive API, which allows your systems to consume, present and process that content in any possible way.
In conclusion, prismic is a headless CMS contender that comes with a very sleek, modern and intuitive interface powering creatives with their content writing workflows and enabling developers to consume that content in an efficient way.
The result from a prismic instance can be any kind of digital and even offline content, from email newsletter to traditional newspaper. The esugo.my website for example is powered as well by prismic.
Features like integrated version control and a built-in CDN bring agile methodology to content writing and ensure speedy access around the globe.
If you want to know more about headless CMSs or how to integrate prismic.io in your new or existing project don't hesitate to get in touch with our developer experts via hello@esugo.my!
headless
CMS
prismic.io
content
version control
cloud
Share this article