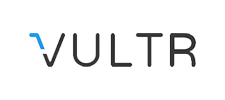 Vultr
Want to know more about Vultr for deployment n Malaysia? Vultr is a simple and streamlined IaaS platform that offers a range of virtual servers, similar to elastic cloud computing products with other platforms, and bare metal servers at several locations.
While servers can be deployed quickly and the providers follows a fair pay-as-you-go model there is little other services in the PaaS and SaaS section.
Vultr does operate a free DNS console for your domains and allows private network routing. The platform also operates multiple locations around North America and Asia, with Singapore being the closest data centre to Malaysia.
Advantages
highly affordable pricing
Easy and intuitive interface
Quick deployment with images for all major operating systems
A big collection of one-click applications for instant deployment
Disadvantages
only IaaS products offered