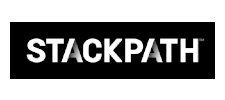 Stackpath
Similar to other upcoming cloud platforms StackPath focusses on providing a highly optimized and convenient product suite for developers. With a collection of flexible and quickly deployed products in the infrastructure segment companies can leverage StackPath for traditional IaaS, container based deployments and serverless functions.
Additionally a wide band of CDN, managed DNS, firewall and digital monitoring services complement the platform, enabling operation and efficient worldwide distribution of digital content and platforms.
Several data centre locations in Asia, for example in Singapore, Manila and Hong Kong, make StackPath relevant as an infrastructure choice for companies in Malaysia.
Advantages
Developer centric approach
Flexible resource usage on demand
Wide array of services not limited to only IaaS
Available in Singapore and other Asien locations
Disadvantages
Less service variety than bigger platforms like AWS
Not as approachable as more managed operators