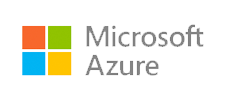 Microsoft Azure
What does Microsofts Azure bring to the table for the online ecosystem in Malaysia? Microsoft is one of the latest contenders for cloud customers among the big US tech companies. As a late entry it caught up quickly and grew Azure into one of household brands for IaaS, PaaS and SaaS products.
Besides hundreds of different modules available to customers Azure does have the unique position of being able to deploy Microsofts server, database and pipeline environments into the cloud.
While Azure is today one of the big players in North America and Europe there are few and far between regions outside of that cluster.
Advantages
Access to microsoft products in the cloud
full fledge cloud stack
competitive pricing
Disadvantages
No region in or around Malaysia available
Extensive product nodes making requiring training and experience to overlook
microsoft
azure
cloud
paas
saas
iaas
stack