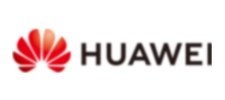 Huawei Cloud
Huawei is Chinas biggest network equipment company with products and subsidies catering to almost all technology product lines. As such, similar to other big tech players from China, Huawei launched their very own cloud platform to allow clients leveraging on established hardware setups.
Similar to other cloud providers from the region Huawei offers a wide range of Iaas, PaaS and SaaS products that are available on demand to clients using the platform.
With its cloud platform Huawei quickly grew outside of the Chinese market and is today the only major cloud provider with data centers in South America and Africa, additionally to a strong presence in APAC, China and Russia.
Advantages
data centres in both Singapore and Bangkok for geographical coverage near Malaysia
full scale cloud operation with IaaS, PaaS and SaaS product lines
Disadvantages
higher prices than comparable platforms
less established in the cloud industry
huawei
cloud
china
paas
saas
iaas