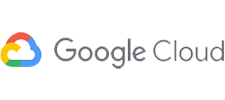 Google Cloud Platform
What Google cloud brings to the table for Malaysian deployments? Google is not only the world wide market leader in online search, it also operates a diverse and powerful cloud platform.
With a multitude of products lines from IaaS over PaaS to SaaS the Google cloud platform can support almost all kinds of applications.
With is multitude of services the usage options can however be overwhelming for untrained users and locations outside of North America and Western Europe are rare.
Advantages
Powerful and diverse products available
Strong position in North America and West Europe
Singapore location offered
Disadvantages
Confusing and hard to estimate pricing
google
cloud
gcp
iaas
paas
saas
stack