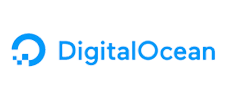 Digital Ocean
Here is what you should know if you intend to work with Digital Ocean for projects in Malaysia. Digital Ocean started as a traditional IaaS provider with a focus on affordable, virtual servers in several locations around the world. Over the years the provider extended its products, similar to elastic cloud computing offers of other platforms, with high performance and high memory lines.
In recent times additional products like an object storage service and a CDN, as well as a planned managed database service extended the offers and started the progression of Digital Ocean to a fully fledged cloud platform.
Digital Ocean also allows free DNS management for your domains and services like additional IP address rental.
With data centres in North America, Europe and Asia Digital ocean offers worldwide coverage with IaaS services, including a data centre in Singapore.
Advantages
Affordable pricing
Reliable operation
Geographic location near Malaysia (in Singapore)
Disadvantages
Currently focused on IaaS and lacking in advanced services and modules
digital ocean
cloud
stack
iaas
vps