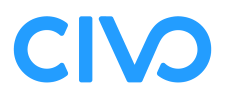 Civo
Civo is a UK based infrastructure operator that offers traditional virtual server (VPS), as well as snapshots, backups and load balancers to round up the product range at a competitive pricing.
Similar to other platforms like Linode and UpCloud, Civo is a developer focused platform that provides extensive documentation and APIs to orchestrate, configure and use products on the platform.
As a rather unique offering Civo recently launched its Kube100 platform, which claims to be the worlds first managed kubernetes environment. With this product the operator ventures in the growing and innovative field of containerised application deployment.
Advantages
Competitive pricing
Driving innovation in the deployment of containerised application
Disadvantages
Data centre region limited to UK
Pure IaaS player without offerings in managed database or serverless functions
civo
cloud
iaas
kubernetes
docker
stack