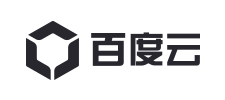 Baidu Cloud
How Baidu can power your online projects in Malaysia? Baidu is the famous owner of the biggest Chinese web search of the same name, and renowned social platforms like Weibo.
As such the company plays an important role in everyday life of millions users and also operates its very own cloud platform available for third parties.
With a diverse combination of IaaS, PaaS and SaaS offers Baidu provides a powerful cloud stack for almost all kinds of applications.
However the focus is very much on the domestic Chinese market and therefore no regions outside of mainland China are available.
Advantages
Full cloud stack supporting diverse use cases
Strong position in the Chinese market
Disadvantages
Only available in China
No region outside of mainland China
Little Relevanz for applications targeting Malaysia
baidu
china
cloud
iaas
paas
saas