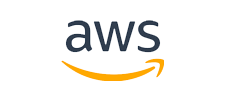 Amazon Web Services (AWS)
Considering how the AWS platform can work for your Malaysian platforms? As the biggest pioneer in cloud computing Amazon has been ahead of the trends for a long time with its AWS offering.
Besides basic elastic cloud computing virtual server products the Amazon Web Services provide one of the most extensive collections of IaaS, PaaS and SaaS products.
From static website hosting, CDNs, big data and AI analytics as well as managed database systems AWS has a stack so diverse hardly any application can deploy all available modules.
While Amazon has a strong network in North America and Europe location availably does lack beyond that.
Advantages
Full cloud stack with hundreds of dedicated services
Strong position as a leader in cloud computing
Disadvantages
Difficult to estimate pricing
Hundreds of services and options, making it hard to navigate for new users
no locations in or near Malaysia
amazon
aws
cloud
iaas
paas
saas
stack