Marketing
Marketer tools: landing pages
Landing pages are a crucial tool on every marketers belt, if used right they quickly become one of the key revenue drivers.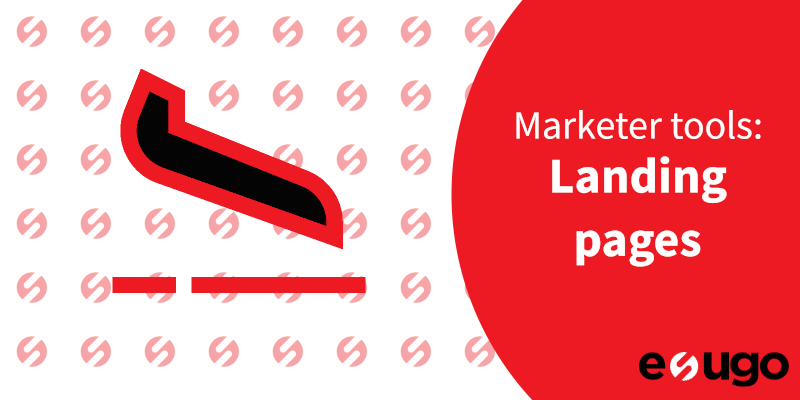 12 April 2019
Every internet user sees landing pages on the daily, they are one of the favourite tools of many digital businesses used to promote products and services.
However as with everything there is an art to creating effective landing pages, only when marketers understand and know how to use the tool right they are able to tailor the right page for the right audience.
Definition
A landing page is the destination of an advertising campaign and entry point for users into your product. It should be a simple website that lives for the purpose of promoting whatever you do.
Landing pages are not a full scale website as they do not need an extensive structure, just one page with a a couple of sections are fine.
Keep these things in mind
When you build landing pages, irregardless of the industry, product or service you want to promote there are a few points to keep in mind. Integrating these factors into your final page will definitely boost conversions.
1) Keep ads and landing page in sync
Something that should be obvious but still too often done wrong. Make sure your ads and the landing page users are being redirected to line up.
If your ads promote a certain package, price or promotion the landing page should reflect that as well. Don't use global landing pages or direct traffic on your main website, as potential customers will bail quickly if they don't find what the ad promised them.
2) Make your page responsive
We are living in a mobile world, and even if your product is being used solely on desktop computers that won't stop customers from surfing on their mobile devices.
If your landing page sucks on mobile, then users won't convert there. Even if you target computer only traffic ensure a minimum responsiveness as users might forward your page or store it to read later on a phone or tablet.
3) Keep your page clean
If a potential customer is on your landing page they want the information they need to make an informed decision. We want that decision to be spending money on your products.
To get to that point a landing page should look sleek, not overloaded with text or other elements and keep the right balance between information and appearing cluttered and chaotic.
4) Ensure speedy delivery
When a user follows one of your ads to your landing page that user costs you money, one way or another there will be a fee for getting that user on your page. Make that investment count!
If your landing page loads slowly or takes too long to built up on the users device they will bounce, and you miss the chance of closing a sale!
5) Drive the point home
Now you presented this beautiful, sleek website in merely a few split seconds with just the right amount of information and design to shine the best light on your product.
Once the users is ready to open their wallet you need to close the sale and keep it as convenient as possible for your customer. Use smart calls to action on your page that are not too pushy but still drive the point home.
Remind your user in every section that there is some deal they can have right there. Make the signup or purchase process es simple and swift as possible.
While this is a good start into the topic of creating and operating landing pages there are many more things to crafting the perfect landing page. If you want to know more about how we at esugo create sales powerhouses with landing pages fill out the form below or email us to hello@esugo.my.
sales
landing page
marketing
advertising
design
Share this article