Business
Digital disruption: Malaysian SME opportunities
With the ever growing abundance of digital services the internet became an important channel for businesses from all industries.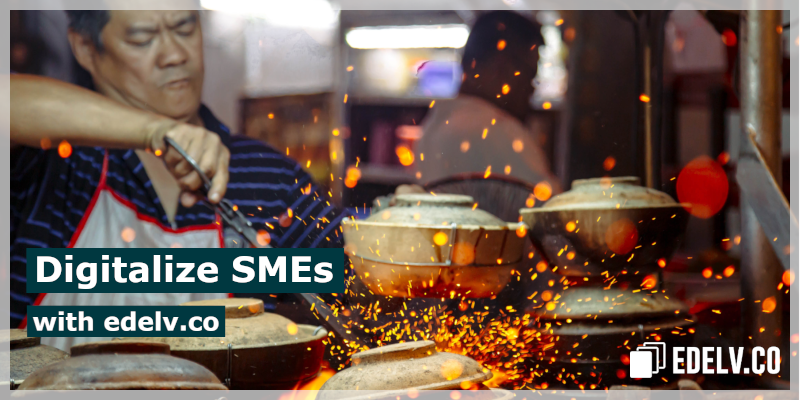 10 April 2019
With a majority of consumers using the internet to search for products and services according to studies, having a digital presence is vital for most businesses and becomes even more important.
In the coming years Gen Y and Gen Z will be the group with the most purchasing power in most countries. Members of those groups grew up as digital natives and are using online services consistently for most parts of their every day.
That means businesses that have no online presence increasingly become invisible to customers and lose out on sales. The internet is emerging as a medium that must be a part of every business strategy.
SMEs risk being left behind
Small and medium businesses, especially in traditional offline industries, so far often have no active strategy for online. While word of mouth has worked for these companies for a long time, and some may not be looking for big growth through digital channels, dismissing online will cost these businesses customers in the future.
Unfortunately with the progression of technology and customer expectations towards digital experiences at the same time, it becomes rapidly more expensive to maintain an effective and modern digital strategy.
That puts SMEs in a particularly difficult situation, as they need to reach customers online but doing so in a quality that accurately represents their brand and satisfies customers is a costly investment.
The edelv platform
At esugo we have seen the struggle this brings to new and established businesses first hand with many of our clients. One repeating situation we discovered was that businesses without a connections to digital services realised they need to act, but due to their position ended up overpaying for a low quality result, that left them worse off then before.
With that pattern emerging it became clear that the market needs a solution, that is not only very affordable but also does not require any tech know-how on the client side while still producing consistently high quality, fast and modern website.
From that need we developed a platform in-house over the past several months that aims to provide SME clients with exactly that. After extensive testing we launch this platform today for the general public.
With edelv.co every company has the opportunity to create a sleek, modern and performant landing page, that is optimised to drive customers to their business for an industry leading low price.
Whether you are a retail shop, restaurant, contractor, medical clinic, beauty salon, lawyer or any other industry, on edelv.co you can leverage on pre-set templates that will always present your business in the best light!
A simple and straightforward pricing allows to register for your very own .my domain name, create the website and operate it on the enterprise grade CDN of our partner AlibabaCloud for only RM27 per month.
For customers requiring a more individual solution or plan an extensive digital project we still provide our signature development and design units as well. Get in touch with us for any questions or a free on-boarding to the edelv.co platform via the form below or email us to hello@esugo.my.
SME
edelv
alibabacloud
website
landing page
digital
Malaysia
Share this article