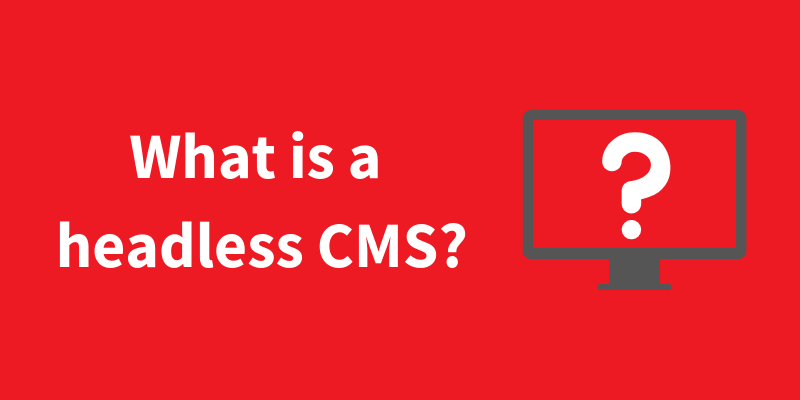 Headless CMS
Traditional CMS applications take care of front and back-end management, as in they have a template based front-end that resembles the actual website that visitors can open in their browsers, and a back-end module for content writers to update.
While this concept is long established and not necessarily bad, it is often inefficient, inflexible and involves multiple teams. Headless CMS setups aim to solve that by separating the actual website from the content management.
When using a headless CMS the design and development team can prepare and build your front-end and define every aspect of the looks and functionality. While marketing and content teams can use the separate headless CMS platform to define content types as well as create and curate content on your website. With this structure the development team is not required anymore to assist with new layouts, elements or creating of new pages.
Additionally a headless CMS environment allows for separate installations of the actual website and the CMS, which are linked together through an API. This makes faster website deployments and cost saving potential on the website hosting side available, all while enhancing security.
We work with a variety of third-party headless CMS providers like contentful or prismic, as well as self-hosted and fully controlled applications like strapi and many others.
Benefits most companies have with headless CMS are:
a streamlined and easy content management platform
enhanced security by avoiding standard and often targeted by bad actors systems like wordpress
easier, safer and more cost efficient website deployment
more frequent updates and content pushes
faster delivery of documents and images through built in CDN
To know more about headless CMS, how your company can benefit from this concept and the streamlined processes get in touch for a free consultation with our operations specialists!